200hr ASHTANGA-VINYASA TEACHER TRAINING
(+100hr self-study)

September to December 2022 over 11 Weekends
The SPACE 300hr Foundational Teacher Training is a fully inclusive course, suitable for all ages and abilities, and grounded in our passion to empower all students to take the next step on their yoga journey. Led by senior teacher Catia Leite and an exceptional, international faculty, this welcoming and comprehensive course at Brighton & Hove's premier yoga school will provide you with a strong teaching methodology, excellent technical understanding of asana and human anatomy, and thorough knowledge of the traditions and philosophy of yoga.
Carefully designed for those who desire an in-depth training, this life-changing 3-month programme includes 100hrs of mentored self-study to prepare and support you as you learn how to share yoga with joy and compassion. Rooted in an authentic understanding of the Eight Limbs of Ashtanga Yoga, as well as a comprehensive exploration of asana, this course will guide you through traditional yoga philosophy, meditation techniques, mantra, spiritual practice, and how to live a rich yogic lifestyle on and off the mat. By gaining a deeper understanding of yoga philosophy – based on Patanjali's Yoga Sutras – over the course you will experience a conscious awakening which will further enable you to teach from the heart. Throughout the course we encourage you to be creative and bring your intuition and life experience onto the mat.
If you are seeking to fully immerse yourself in your yoga journey and develop a spiritual practice which will ultimately steer you closer to your true self, then this course is for you.
TESTIMONIALS FROM OUR 2021 GRADUATES 
"For anyone looking to take the plunge into a deep and transformational course this is for you! You will complete the course feeling physically, emotionally and spiritually stronger with a new tribe of beautiful and supportive friends. The course exceeded all expectations and was led by Catia – a wonderful, creative, funny, beautiful and inspirational senior teacher, who is supported beautifully by her partner John and great assistants Cherry & Jade. Meanwhile, Tobie was a fun and dynamic antomy and physiology teacher and we were taken on a delightful journey through the history of yoga with the fascinating storyteller Matthew. These last 11 weekends have been an intense life changing experience- right up there in the best things I've ever done! I am more than ready to take my next step into yoga teaching; have set up a community class and already taught 300 children! Thank you so much SPACE for taking me in a ride of a lifetime!"
Chris Taylor
My heart is full. The SPACE YTTC was honestly the most rewarding and empowering journey I have ever experienced. I was wearing a heavy layer of self doubt on the first day I arrived. However through constant reassurance and the courage to accept where I was at, you allowed me to just be, and continued to guide me to uncover all that is within. Catia, my amazing mentor and teacher, you are a humble goddess. The genuine effort the whole faculty poured into each student was felt and reverberated from day one. 11 wonderful weeks with an authentic, energetic and loving team. This includes the incredible guest teachers, all of whom had had a vast range of talents and skills. Thank you for doing your utmost to source and coordinate these colourful and inspirational experiences. It is through your thoughtful and adept program that I feel excited and prepared for a new exciting dimension in my life. The course was an excellent investment and great value for money. I would highly recommend SPACE YTTC and will happily be your ambassador.
Ange Dellar
Doing the Yoga Teacher Training course at SPACE was one the best decisions I have ever made, and it was worth every penny. The course was so comprehensive about all aspects of the "Eight Limbs of Yoga" and living a yogic lifestyle. The teaching of all aspects of the course was outstanding. The handbook was incredibly detailed, and an excellent reference and the inspiring teachers were always on hand for support and advice. The atmosphere created was of mutual respect, trust, and compassion. We were challenged on so many levels, but in response we all grew. The course was the most wonderful transformative experience and the best foundation for a teaching career; I cannot recommend it enough. I do feel very well prepared to begin my yoga teaching journey; my advice to you would be to sign up now! 
Nicky O'Connell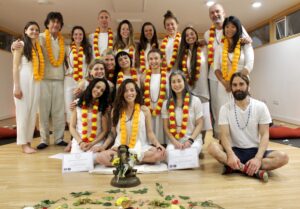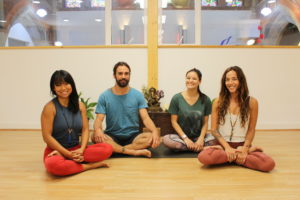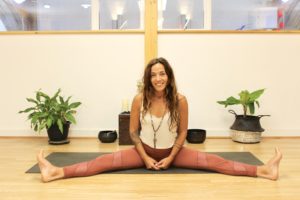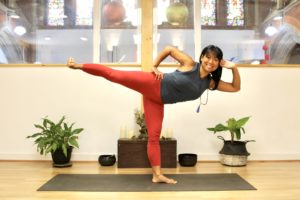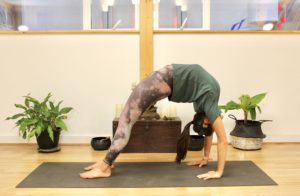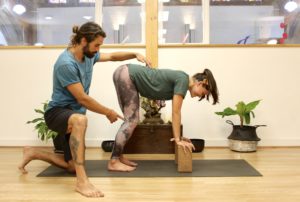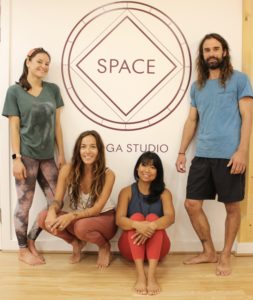 CLASSES AT SPACE YOGA STUDIO