As a pair of compassionate and professional instructors, everything we do at SPACE centres around your enjoyment, wellbeing and journey to self-knowledge and awareness. Yoga is your enabler to building your immune system and feeling healthier, positive and more alive. During Lockdown, SPACE offered 350 classes to the community completely free at point of entry. In total, SPACE has been closed for 290 days, and has provided nearly 900 online classes to just over 10,000 attendees. Thanks to your support, we have just survived. We begin this new chapter rejuvenated and inspired, fully committed to rebuilding our yoga community
What has been for many the longest year at times has felt like one endless day. Having evaluated the risks extensively and, knowing that we cannot please everyone, we have decided to cease live-stream classes for the following reasons:
1. SPACE was the first studio in Brighton to go online March 2020, and we want to lead the way back to normalcy by being the first studio to return to a full in-studio timetable.
2. While online yoga allowed us all to practice at home during lockdowns, in our opinion it is only a substitute for the power and grace of practising inside SPACE Yoga Studio with other students.
3. Our dear teachers would almost unanimously prefer to not teach to a camera anymore.
4. As we found last summer, running online classes in tandem with real classes dilutes both experiences.
5. After a year of this, we at SPACE are only more convinced that living and communicating through a screen is has its uses, but is a road we wish too avoid…
If you have any questions do not hesitate to contact us.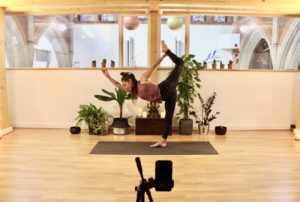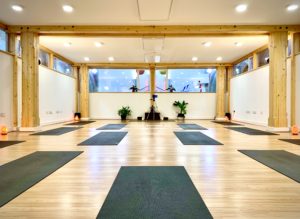 CLASSES AT SPACE YOGA STUDIO